This programme presents a new approach to hearing, acknowledging and addressing concerns around energy infrastructure projects in Ireland.
Its goal is successful sustainable outcomes: it enables neighbours and developers to engage to create win-win projects.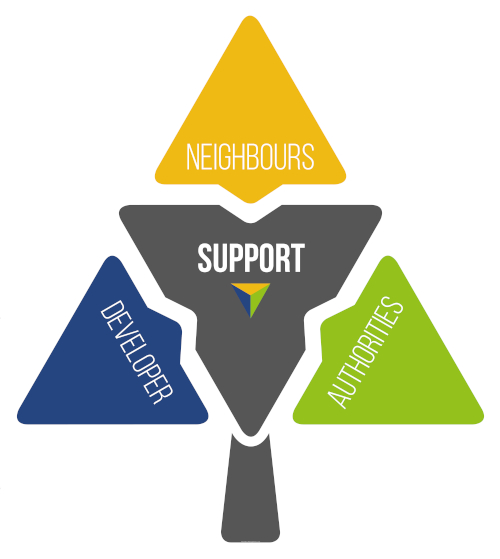 This programme for earning local support for energy projects in Ireland was created through researching, developing, trialling, critically examining and building confidence in a successful approach1 to enable developers and project neighbours to design energy projects wanted by both, through an inclusive and informed decision-making process; resulting in projects supporting the sustainability of all concerned.
1 previously applied to over 20 projects in 10 countries in and around Europe.
1. Programme Overview
This research, develop and demonstrate programme created a framework that enables the renewable energy revolution to earn local support through its projects being co-designed in a way that supports the success of all involved.
1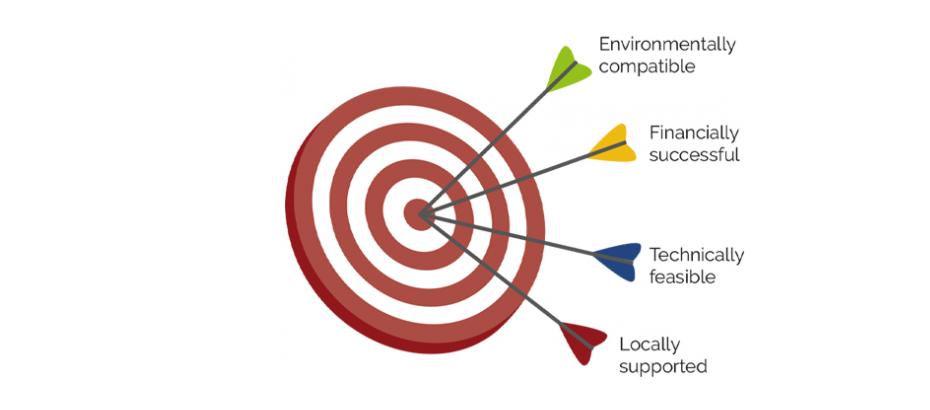 2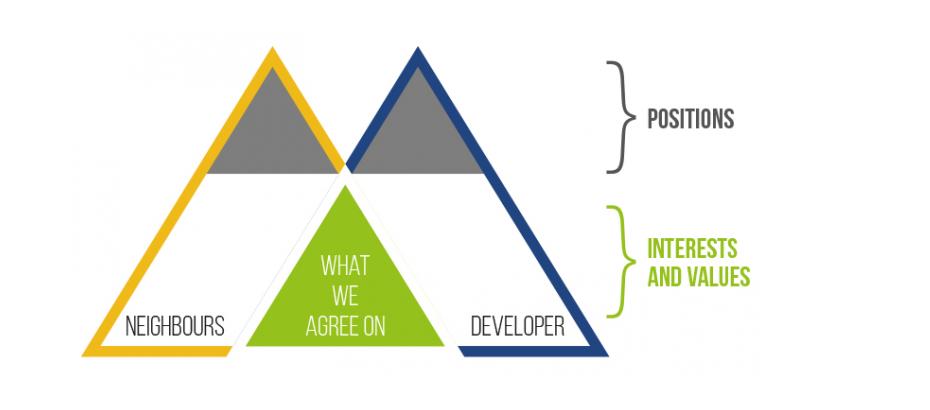 2. Situation Analysis
A deep dive into the underlying challenges which are required to be addressed in order to earn local support for wind energy projects in Ireland.
3. Literature Review
Scholars have been studying some of the building blocks required to earn local support for large infrastructure projects with community impacts such as wind farms for some time – let's take a look at what they found.
3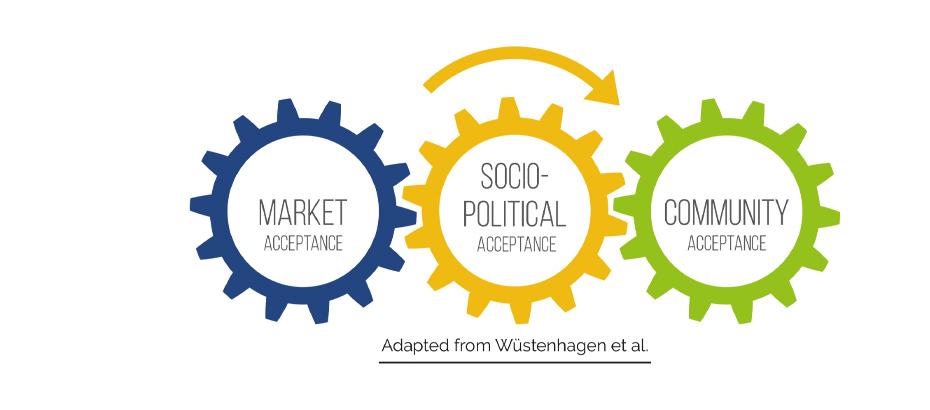 4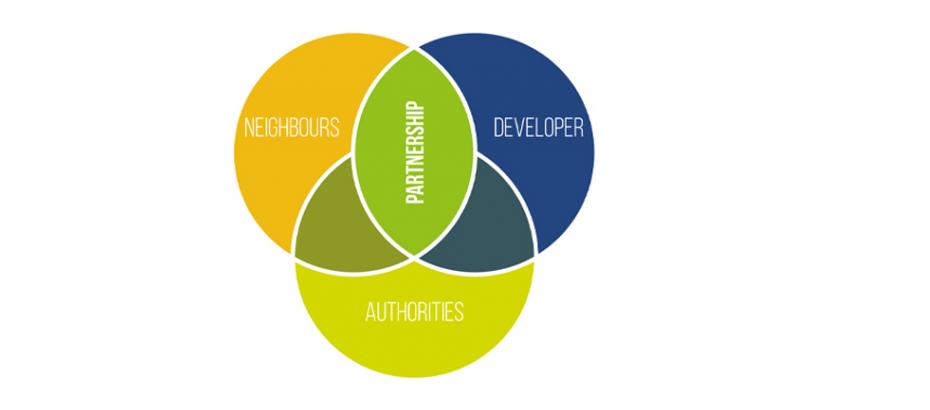 4. Guide to earning local support for energy projects in Ireland
People like projects they can be proud of - great projects. This guide enables an engagement process through which neighbours, developers & the authorities can create and incorporate locally supported sustainable energy projects.
5. Local Support Checklist
There is a lot happening as developers deal with financial, technical, environmental and community issues all at the same time. This check list provides a quick guide for what is required of them to earn local support.
5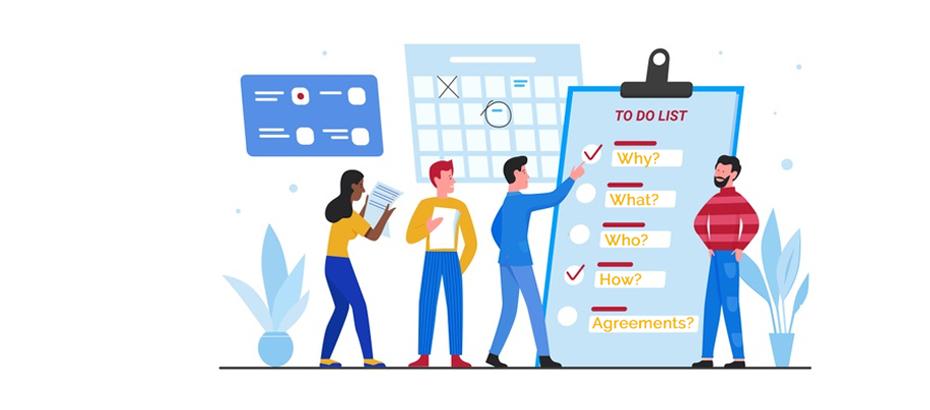 6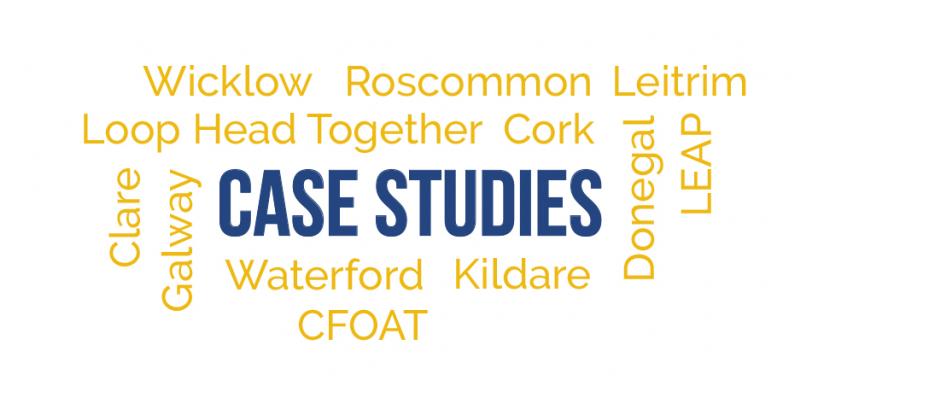 6. Case Studies
Some of the key aspects covered in the guide to earning local support have been illustrated in these case studies.
7. Next steps
A lot has been accomplished in this programme. It has outlined much of the work required to earn local support for wind energy projects. This has resulted from many conversations with neighbours, developers and policy makers. This conversation is on-going - please become part of it to help build both community development and sustainable energy success.
7