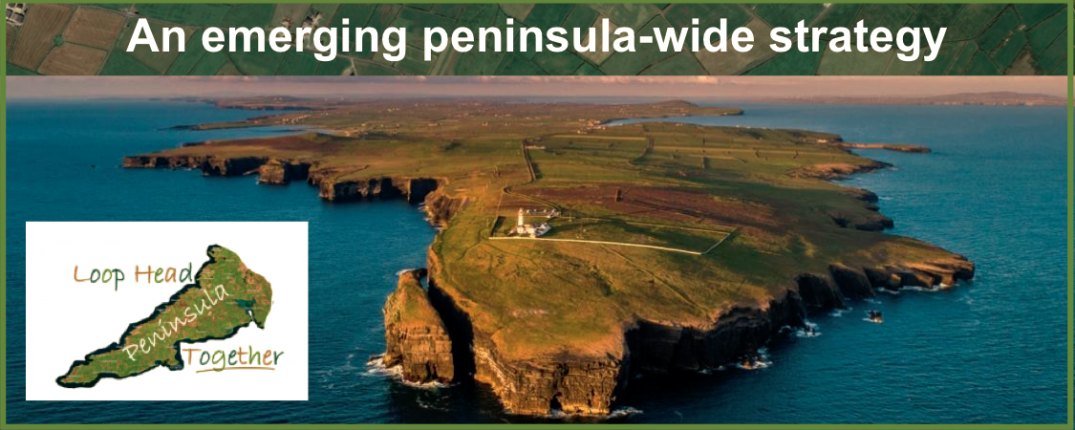 Community development is often seen as a 'soft term'.  On the Loop Head peninsula it is not. It is part of the core business to ensure a great place to be today; and a wonderful place to be also for the next generation. In 2020, with the news being dominated by Covid, many in the Loop Head communities asked a simple question: "When all agendas are put to one side, and we identify the one key issue that we all feel needs to be addressed urgently today – what is it?"
The answer, and the strategy to address it are captured in the Loop Head Peninsula's Regional Development Strategy (LRDS).
Please use the buttons below to interact with the emerging draft of the LRDS.
If you want to be kept up to date with newer versions, please download this version and give us your email address when asked as you download.
View document Ask a question Download
Slides 10 to 15 in the LRDS outline current thinking coming from the 40+ community-based partner organisations on the Loop (see slide 5). The LRDS has undergone many changes and updates already thanks to many conversations between those involved in, or networking with, Loop Head Together. This process is on-going as more people get involved and new insights come to the conversation. All questions and feedback on the content of this document are very welcome (please use the 'Ask a question' function here or send an email direct to: loopheadtogether@gmail.com).